Insurance for Contractors
The specialized contractor staff at InterCity Agency provides insurance and risk management services to all types of trade contactors including Demolition, Carpentry, Roofing, Electrical, Plumbing/HVAC, Masonry/Concrete, Scaffolding and others.
Construction Insurance is both an Art and a Science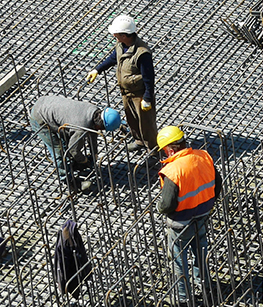 The Art
Today's volatile construction insurance market requires sophisticated levels of expertise to avoid the stripping away of important coverage. Meeting client contract requirements while avoiding coverage pitfalls and reducing insurance program costs requires artful craftsmanship.
The Science
The framework of our workmanship includes:
Contract Reviews
Accident Analysis
Claims Monitoring & Reserve Reviews
Classification Audit for General Liability and Workers Compensation
Strategies to Reduce Insurance Program Costs
How we help protect your business
Our coverage expertise includes:
Liability with broad protection and preferred pricing
Pollution Liability (Combined GL & CPL)
Surety Bonds
Equipment Coverage
Automobile
Workers Compensation
Our Risk Management services include:
Contractual Risk Transfer Review
Pre and Post Loss Claims Analysis & Reserve Monitoring
Certificate of Insurance Management with Fast Turnaround
Classification Audits (GL & WC)